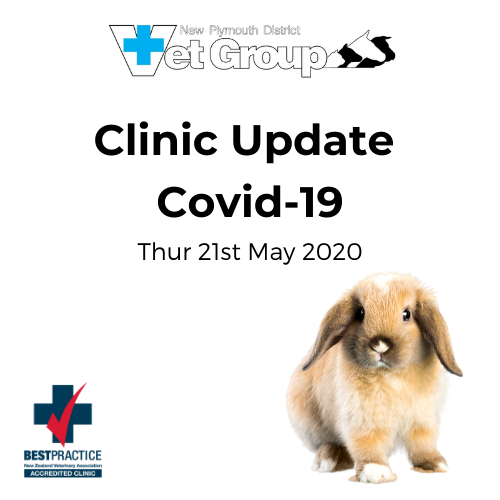 Advice – Covid 19 – Thursday 21st May 2020
We welcome you and your pets back into our clinic. When visiting, please take note of the following:
🔹When entering the clinic, we encourage you to scan our Simple Trace QR code so we can record your visit.
🔹Follow our 'marked' areas to help with social distancing.
🔹Please DO NOT visit the clinic if you have been feeling unwell or showing any symptoms associated with Covid19 (e.g. fever, cough, sore throat, shortness of breath, sneezing/ runny nose or loss of sense of smell).
🔹Please use hand sanitiser once you are in the building.
🔹When bringing your pet in for an appointment please note we have a strict one adult per consult policy and that social distancing rules apply.
🔹We are following the Ministry of Health, MPI, and the NZVA guidelines to ensure the safety of our staff, pet owners and pets.