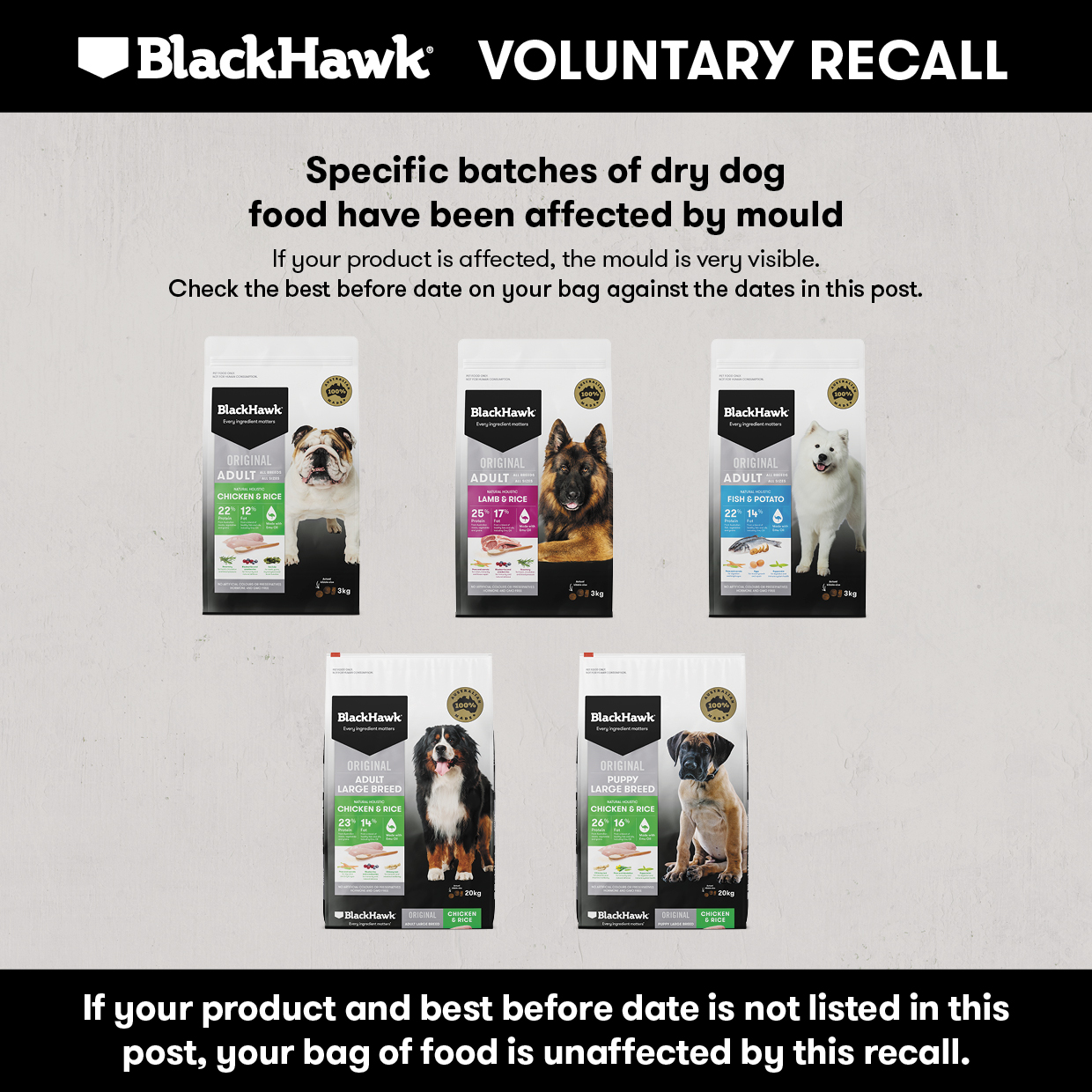 Black Hawk have notified us that, as part of their ongoing quality control processes, they have discovered an issue with specific batches of Black Hawk dog food that were manufactured last year, resulting in mould developing in some products.
The supplier of Black Hawk has issued a VOLUNTARY AND IMMEDIATE RECALL of all these batches to ensure that Black Hawk delivers on its own quality expectations, as well as those of Black Hawk customers and their pets. 
The products affected and their related best before dates can be found here:
https://blackhawkpetcare.com/nz/black-hawk-dog-food-voluntary-product-recall-NZ
We have taken the proactive measure of immediately removing the affected products from our shelves until further notice. 
If you have a product matching the best before dates in the link, stop feeding it to your pet immediately as a precaution. Return the product to your place of purchase, where you will be provided with a replacement bag of food.
If you have any concerns about the health of your pet please visit us or contact Black Hawk on 0800 738 546 or customer.service@masterpet.com