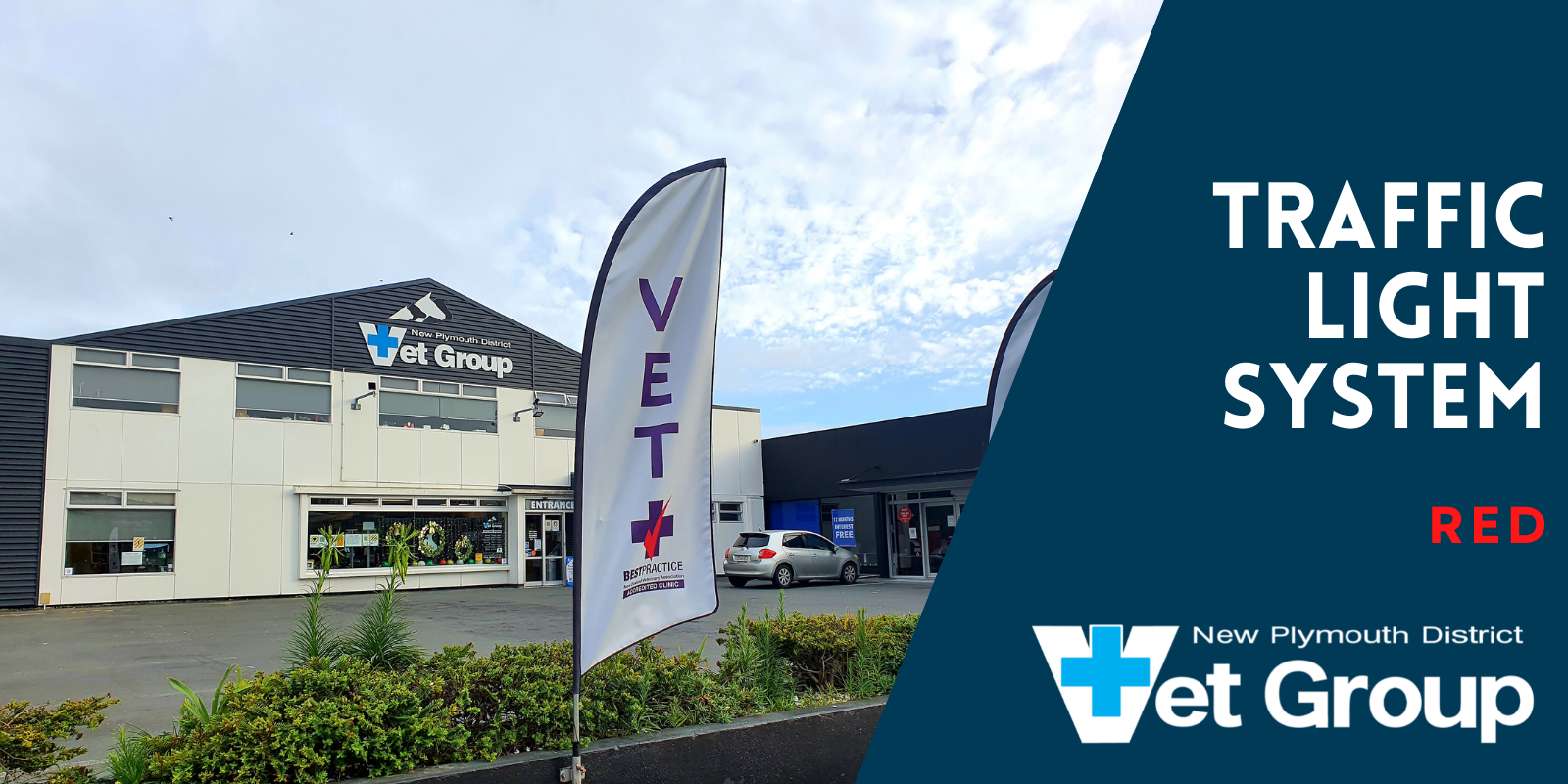 Clinic Covid Updates – 2nd March 2022
Here are our current clinic guidelines more in depth:
"RED"
SHOP/RETAIL SPACE
We would appreciate it if you continue to wear your mask when entering our clinic.
SMALL ANIMAL CONSULTS IN CLINIC
For now, we request only ONE person to be with their pet in the consult room. Exceptions to this include children under 12 years old who are with their parent/caregiver.
Our staff will continue to wear masks in the consult room, and we would appreciate if you could wear your mask also.
To help reduce numbers in our waiting areas, we ask that only the person who is accompanying the pet to their consult to come into the clinic with them. Also please maintain social distancing in the waiting area – you may choose to wait in the retail area, outside, or in your vehicle (please let staff know in these cases).
IF YOU ARE ILL OR AWAITING A COVID TEST:
We can still see your pet
Please inform our receptionist on booking if you are unwell or are awaiting a covid test result so we can make additional arrangements.
Arrangements can be made for a contactless service (much like in how we operated in level 4), with communication happening over the phone.
We will ask that you stay in your vehicle and that you contact the clinic upon your arrival. Your pet will be collected from the car by a "masked" staff member.
SMALL ANIMAL HOUSE CALLS
For housecalls, we would appreciate it if you could wear a mask.
If you are unwell or are awaiting a COVID test result, house calls will only be available in extreme circumstances with additional precautions in place.
FARM WORK
Our on-farm service will largely continue as it has been.
As we can socially distance on farm, being in close contact is generally not an issue.
If you would like your vet to wear a mask on your property, especially if close contact work (less than 1m distance) needs to occur, please ask them to do so. Some vets may continue to wear masks on farm at their discretion. All of the vets will carry masks in their vehicles.
If you are unwell or are awaiting a COVID test result, please inform us before the time of your booking, so we can make additional arrangements to keep our staff safe and ensure we can still attend your animals.
We really appreciate how all our clients have adapted to the changes we have had to make over the past year to keep our staff and everyone in our community safe. This has been especially important in ensuring that our clinics can still operate and be available to continue to maintain the health and welfare of our animals and pets in the New Plymouth District.