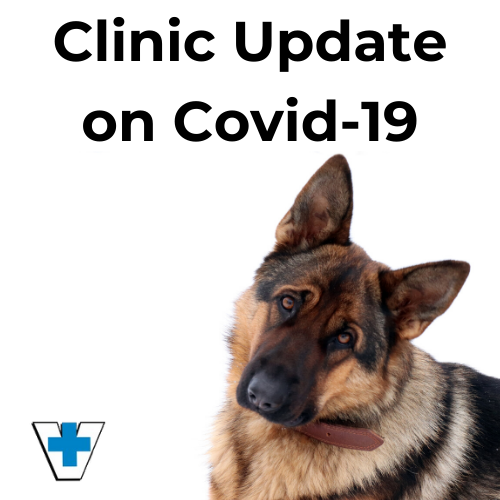 COVID-19 CLINIC UPDATE: At this point, we are operating business as usual here.
We've introduced strict infection control measures for all our team to ensure the safety of everyone.
🦊 We have increased our disinfection measures within the clinic.
🦊 Anyone who has symptoms of a cold, or who has been in close contact with someone who has a case of COVID-19, will not be returning to work until they are cleared by their GP.
🦊 We are working to keep the waiting room as clear as possible. If you wish to wait in your car rather than the waiting room you can telephone reception who will check you in and then call you when the vet is ready.
🦊 We'll do our best to look after you and your beloved pets safely during this time!
Whilst your pets are not a known risk factor; public spaces are. We have implemented the below to protect our team and our clients.
🔹 Any clients that are not feeling well or are exhibiting any signs of a cough or cold are respectfully asked to avoid entering the practice. Please inform our reception staff by telephone and we will have a protocol in place to make sure your pet is cared for and receives the treatment that is needed.
🔹 Watch this video from the World Health Organisation on 7 simple steps to protect yourself and others from COVID-19: https://www.youtube.com/watch?v=8c_UJwLq8PI
We appreciate your understanding during this time.
The well being of our patients is still our priority and by making small changes we can help ensure that the practice can stay adequately staffed and that our more vulnerable clients are not at risk when visiting the practice.
For further information:
If you are seeking updated advice on coronavirus and pets, you can visit the World Small Animal Veterinary Association WSAVA website here.
Alternatively, you can follow the New Zealand Veterinary Association Facebook page here.