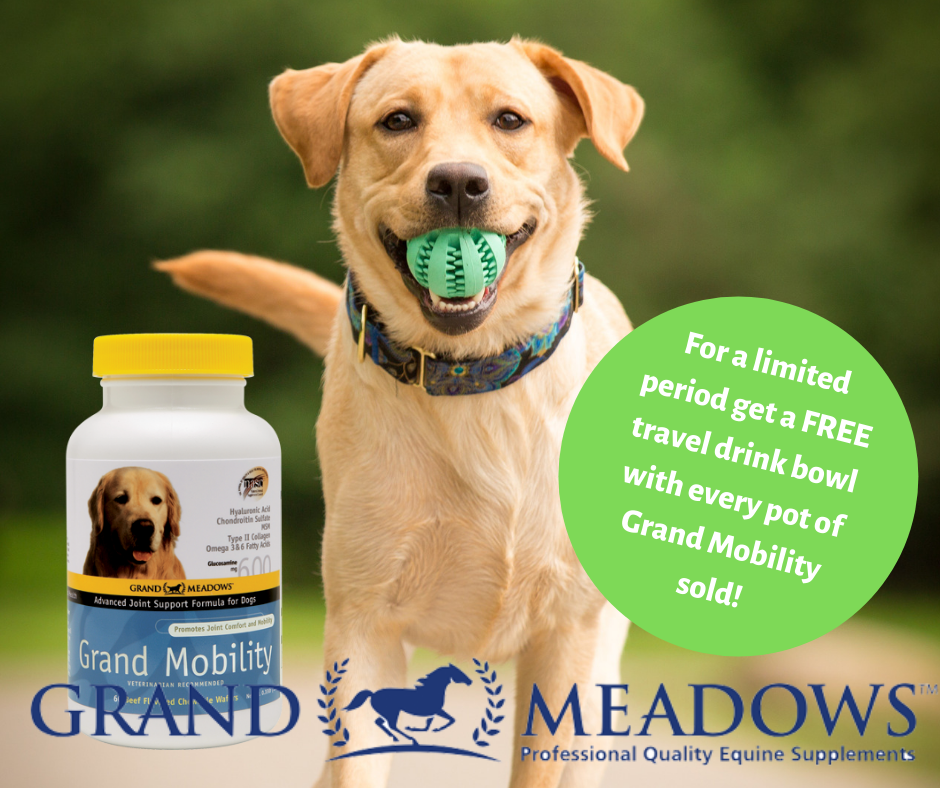 FREE travel drink bowl with every pot of Grand Mobility*
Receive a FREE travel drink bowl when you purchase a Grand Meadows Grand Mobility for Dogs!
A New Dimension in Advanced Joint Care Support For Dogs Grand Mobility provides maximum support for healthy joint function and connective tissue health. A powerful combination of cutting edge joint support ingredients that will help protect dogs for the long term.
Available at the clinic now!
*Available while stocks last