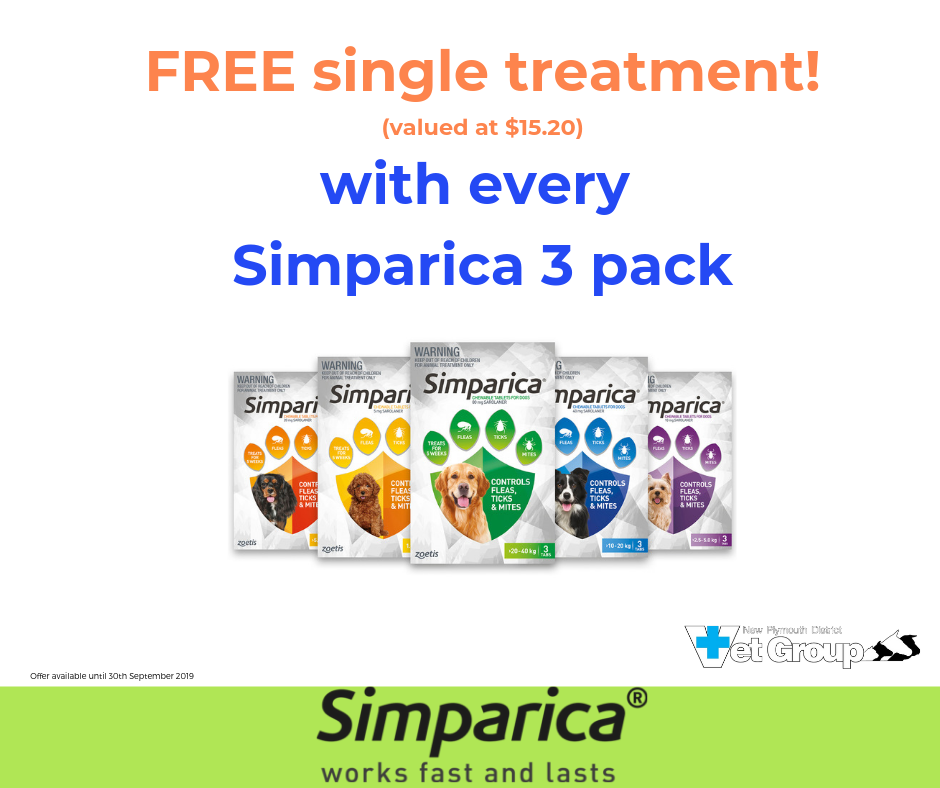 Simparica – Buy a 3 pack and get a FREE single treatment worth $15.20.
Now is a great time to grab yourself some more flea treatment for your dog. Simparica is offering a FREE single treatment with every 3 pack sold.  This is a bonus saving of $15.20.
Here's a great video from Dr Stacey Tremain from VetOra who talks about what Simparica is and what it can do for your dog!