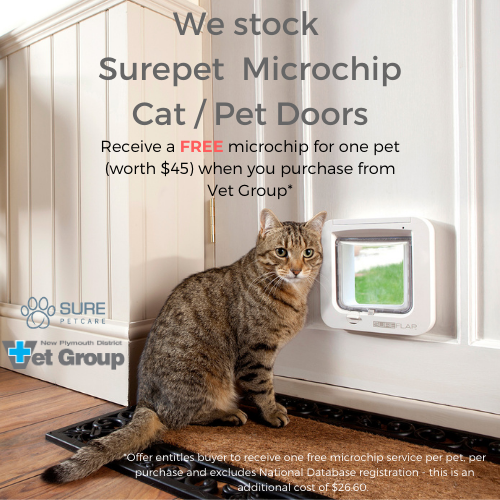 Surepet Microchip cat / pet doors – * Free microchipping when you purchase from us!
We stock Surepet Microchip Cat / Pet Doors and for every unit that is sold, we offer a Free microchipping for your pet.  This is a savings of $45.
For more information about Surepet Microchip doors – visit their website here.
Terms and conditions: This offer entitles the buyer to receive one free microchip service per pet, per purchase and excludes National Database registration – this is an additional cost of $26.50
This offer is available all year round.
*prices are subject to change without notice