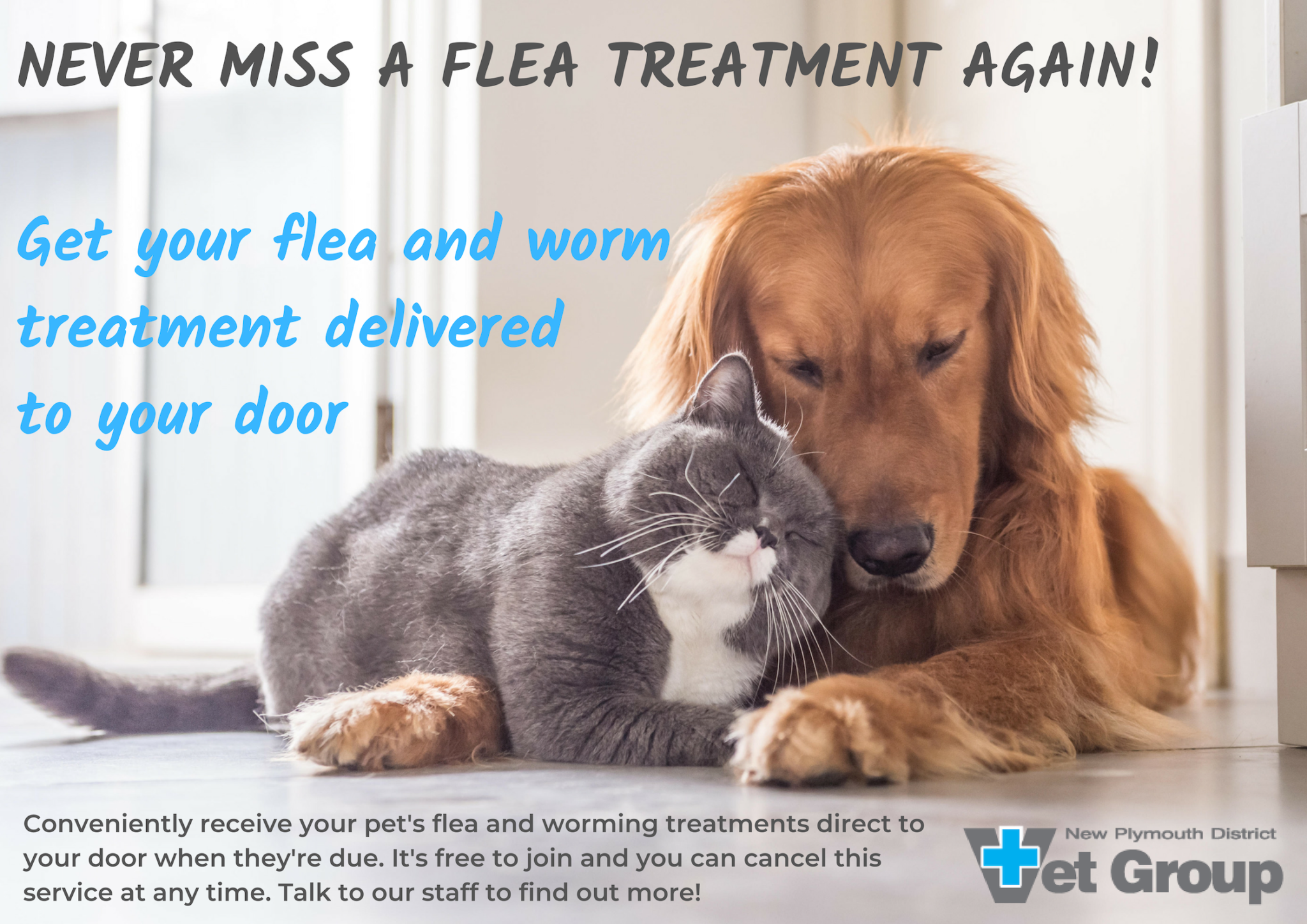 Never miss a flea treatment again – Get your treatment delivered!
You can now conveniently receive your pet's flea and worm treatments delivered directly to your door.
We will post the treatments out when your pet/s are due and charge it to your account. The only additional cost is just $2.50 to cover the postage.
It's free to join and you can cancel this service at any time.   If you would like to know more give us a call on (06) 758 4006 or email us on info@npvet.co.nz.
Terms and conditions: To be eligible you must meet our credit criteria and be an existing client with the New Plymouth Vet Group.