Dental Awareness
Checking our pet's teeth is often not something we think about unless they yawn and we notice an offensive smell!
Cats and dogs are susceptible to dental disease, just like us two-legged folk. Periodontal disease is the most common condition. This sees a tartar build-up cause irritation around the base of the tooth, which in turn creates inflammation also known as gingivitis. In bad cases, an infection can occur resulting in tooth loss and/or removal.
If tartar build-up is beyond a certain point, a vet appointment is necessary so your pet can be given a general anaesthetic in order for a veterinarian to remove the tartar. Dental examinations as part of scheduled health checks are good to monitor the level of tartar build-up, and if familiarised with a toothbrush, dogs can have their teeth cleaned at home regularly.
Contact us to learn more about dental disease in domestic pets, or to schedule an appointment to have your own pet's teeth checked.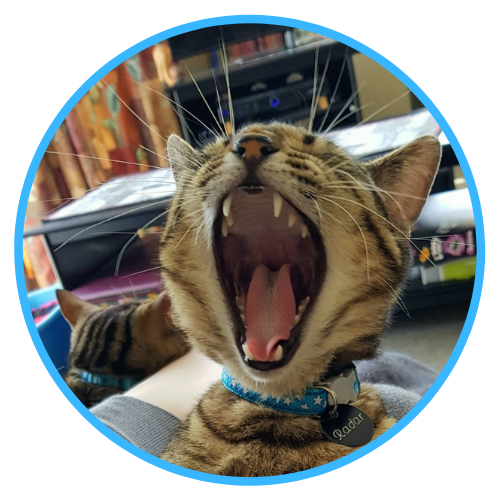 Kitchu – the kitty cat who leads a double life
Meet Kitchu
You may recognise him from numerous Lost and Found posts recently as he has a habit of going missing! Usually only for a short periods of time however, his most recent adventure lasted 8 months!
Paula, one of our nurses, had come to terms that it was unlikely she would see him again, until a few weeks ago when she heard his cry at the door. Surprisingly he seemed really well and in great condition. He did not look like he had been living rough on the streets for the last 8 months!
Paula rescued Kitchu when he was only 6 weeks old, a feral stray who had got himself stuck in a marmite jar. He was in a terrible state and was extremely frightened and scared. Paula decided to give him a home knowing that he wouldn't be easy to rehome due to being wild.
After a long month trying to gain his trust, he finally started to accept his new home. Once he gained more confidence, he began to share with her his loving gentle nature. Now 13 years later he is still a very important part of her family – even though he is obviously leading a double life.  He has stayed at home for the last month but Paula said she expects he will head out on another adventure once he has taken full advantage of his nice warm bed in winter!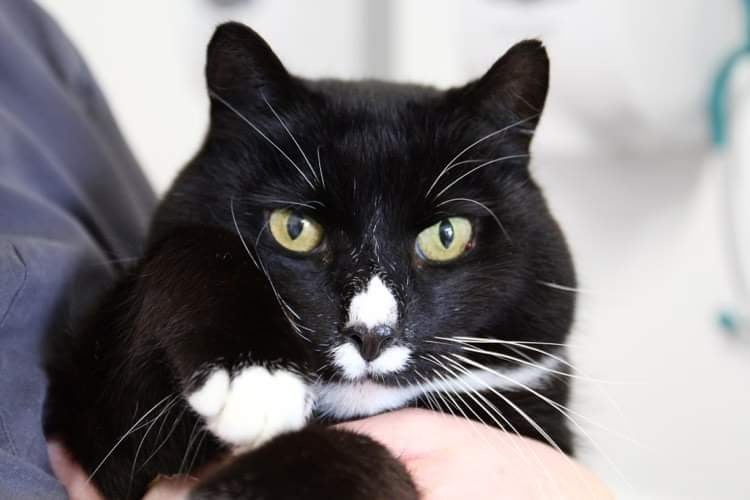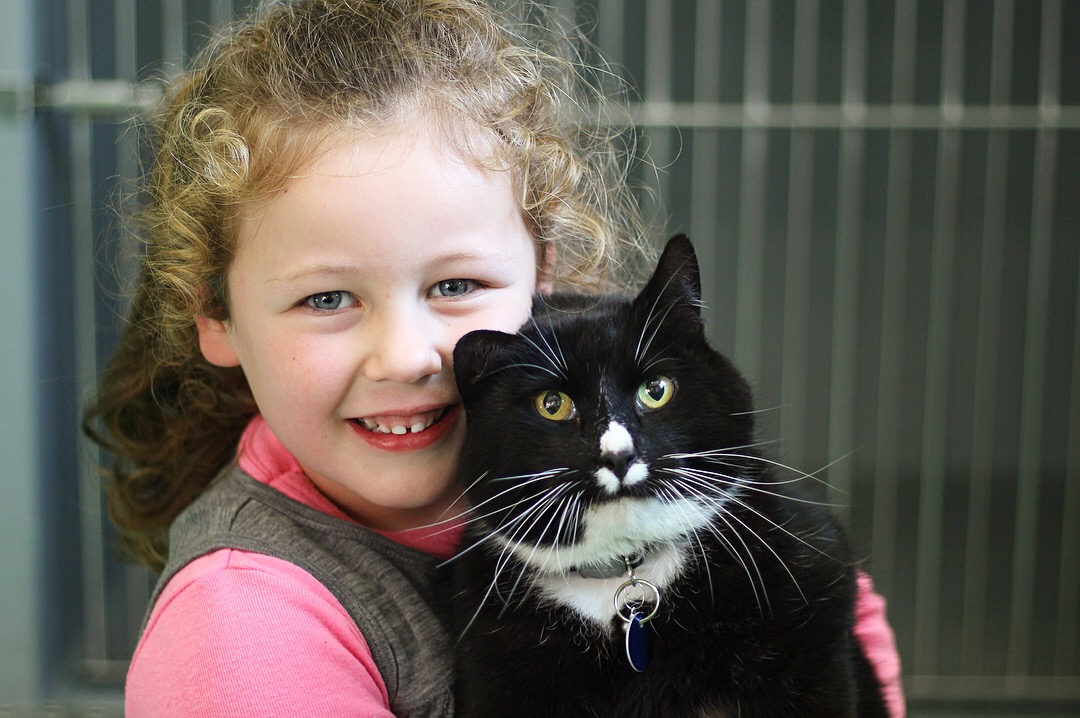 Clinic visits and weigh scales
When you bring your dog into the clinic for an appointment, we will always ask you to weigh your dog so we can get an up-to-date weight. But did you know you can bring your dog in anytime to do this?
It can be a great way to monitor their weight and as some dogs tend to do a little less exercise in the colder months, reducing their food requirements slightly can make a big difference and help them keep off those extra kilo's.
For many pets, a trip to the vet is a stressful event, which in turn makes it stressful for their owners.
Visiting the clinic when your dog isn't booked in for an appointment can help reduce anxiety and familiarise themselves with the clinic. Walking around the waiting area, having some pats from the nurses (and treats), and using the scales can help your dog develop some positive associations with the clinic.
If you have any concerns about visiting the clinic feel free to speak with one of our trained nurses who can offer you some free advice.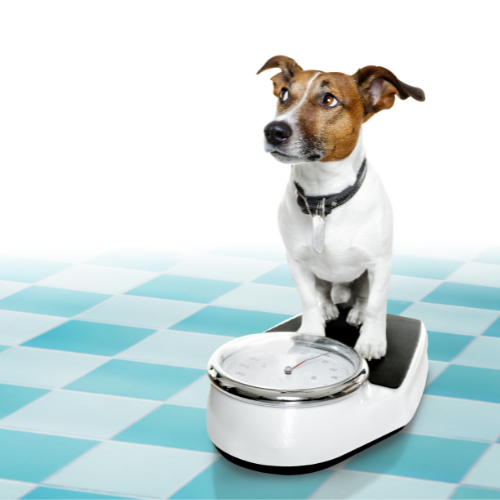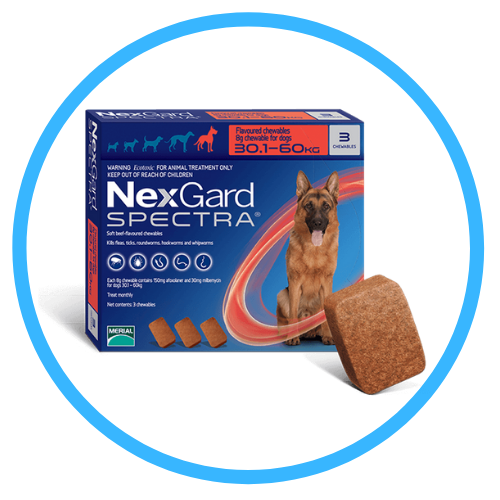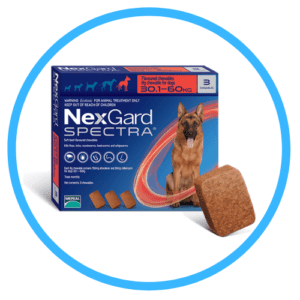 Flea Comparison Chart
With so many different flea treatments on the market it can be very confusing to know if the product you are using is the right one.  Here is a great chart we thought you might find useful. Read more…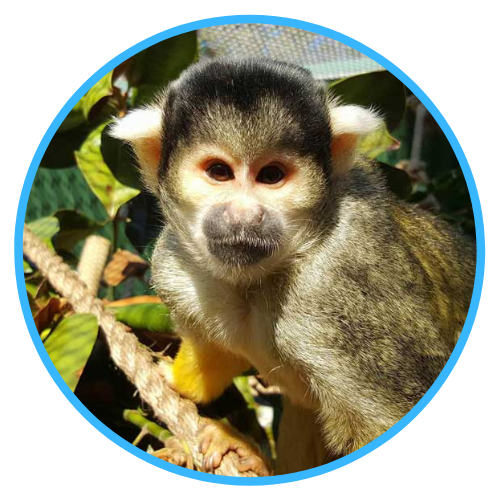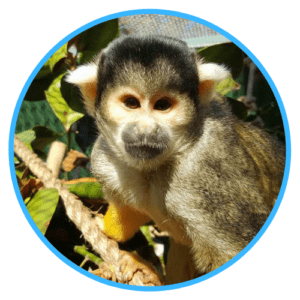 Zoo Services
Testament to our ability to tend to any animal, we are contracted to provide veterinary services for the resident exotic and farmyard animals at Brooklands Zoo. Read more…
Instagram Superstars
Each month we showcase one of our Instagram Superstars and for the month of May, we picked Tigger and Freddy. So cute!!!!
For a daily dose of cuteness make sure you follow our Instagram page @newplymouthvetgroup