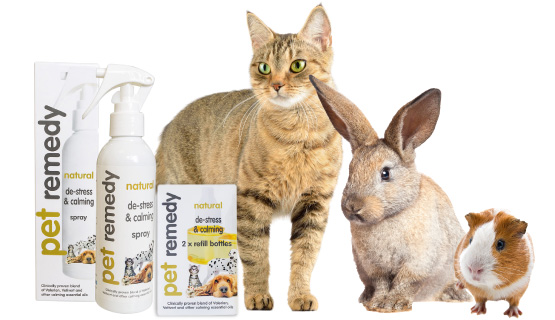 NEW PRODUCT ALERT – Pet Remedy Natural De-Stress and Calming solution
We have a new natural product which is designed to help animals with anxiety and stress called Pet Remedy.
Made with natural oils, Pet Remedy will calm anxious pets with a formula that has been researched and proven to relax them. Valerian, an essential oil obtained by distillation from the root of the plant Valeriana Officinalis, has been used for centuries as an effective and safe calming agent. Many Valerian preparations are too potent and can sedate rather than calm, as well as spiking the brain (like a sugar rush) which is inevitably followed by a rapid drop in effect. Pet Remedy is a low concentration valerian blend and provides constant slow release, which is very kind and gentle on the metabolism of any mammal or bird.
Some signs of stress include:
behaviour change
spraying
soiling
over grooming
lack of interaction
loss of appetite
scratching
aggression
Stress can be triggered by separation or being left alone at home, fireworks, travel, a new pet in the home, a new home or changes in the home, loud noises, loss of a companion, change in routine, and vet visits.
We recommend giving this product a try if you have a pet that is suffering from stress or anxiety.  It is available in a spray and a room diffuser. Reasonably priced too when you compare to it to a product we are familiar with like Feliway.
For more information, refer to their website here.
*Pricing is as follows:
Pet Remedy Calming Spray 15ml – $16.00

Pet Remedy Calming Spray 200ml – $44.00
Pet Remedy Calm Diffuser 40ml – $57.80
pet Remedy Calm Diffuser Refill 2x 40ml- $57.80
*Prices are subject to change without current notice.