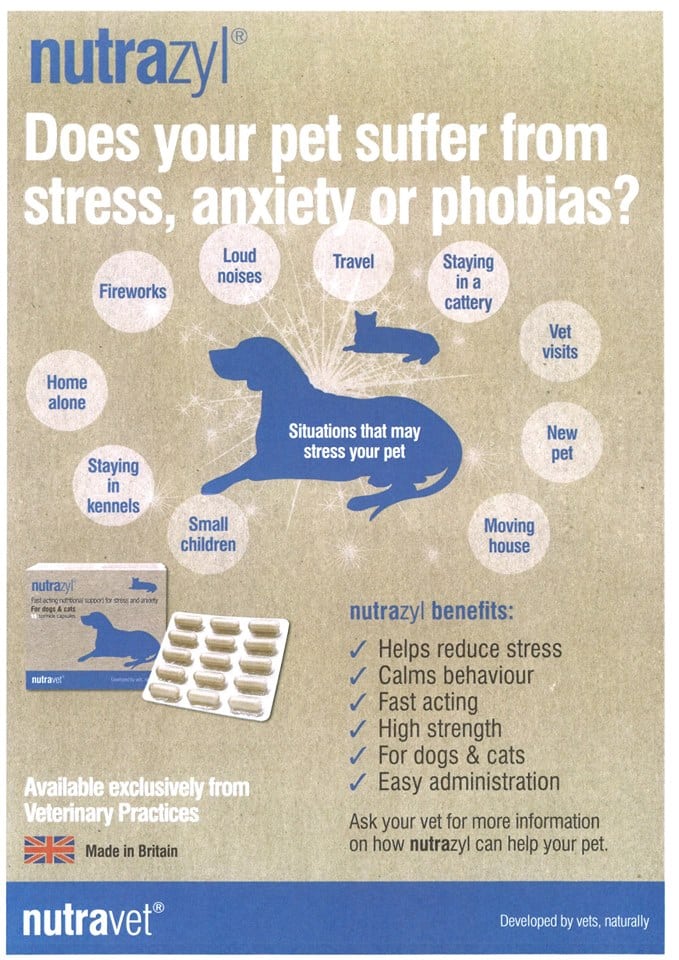 NUTRAZYL Fast acting nutritional support for stress and anxiety for dogs and cats
Does your pet suffer from stress, anxiety or phobias? Nutrazyl is a natural product which has been developed by vets to help pet's who suffer from these issues. 
This product is proving to be a popular choice and is worth a try.  Can be brought over the counter, comes in a box of 15 tablets for $19.10. Capsules can be opened and sprinkled on food or given whole by mouth. For optimal benefit administer capsule(s) between 1-2 hours before the desired effect is required.
Nutrazyl benefits:
 Helps reduce stress

Calms behaviour

Fast acting

High strength

For dogs & cats

Easy administration

For more information talk to us or check out their website http://www.nutravet.nz/