Small Animal Newsletter – November 2020
"Capture Christmas" Pet Photoshoots
We have begun our "Capture Christmas" pet photoshoots. We did this three years ago with great success. Clare Richardson, our 
retail and promotions co-ordinator and talented photographer has put this charity fundraiser together with the help of vet nurse Jo Foy.
This year we decided to support Hearing Dogs NZ and 100% of the proceeds from the photoshoot will go towards this charity.
A little about Hearing Dogs NZ;
The Hearing Dogs are a local charity that exists to enhance the independence and wellbeing of deaf and severely hearing-impaired New Zealanders through the provision of specially-trained Hearing Dogs. Their training programme is of international standards and has recently been recognised as such. Established in 1998 Hearing Dogs are trained to respond to smoke & fire alarms, door knocks, alarm clocks, telephones ringing, baby monitors, earthquakes, portable timers and more. One in ten Kiwis have a hearing impairment.
We still have a couple of spaces available for the pet photoshoot on Thursday 5th November, if interested contact Clare or Jo at the clinic on (06) 7584006.
If you would like to donate to Hearing Dogs visit their website here for more details.
Make sure you follow our Facebook @npvetgroup and Instagram page for more photos from the photoshoot.
---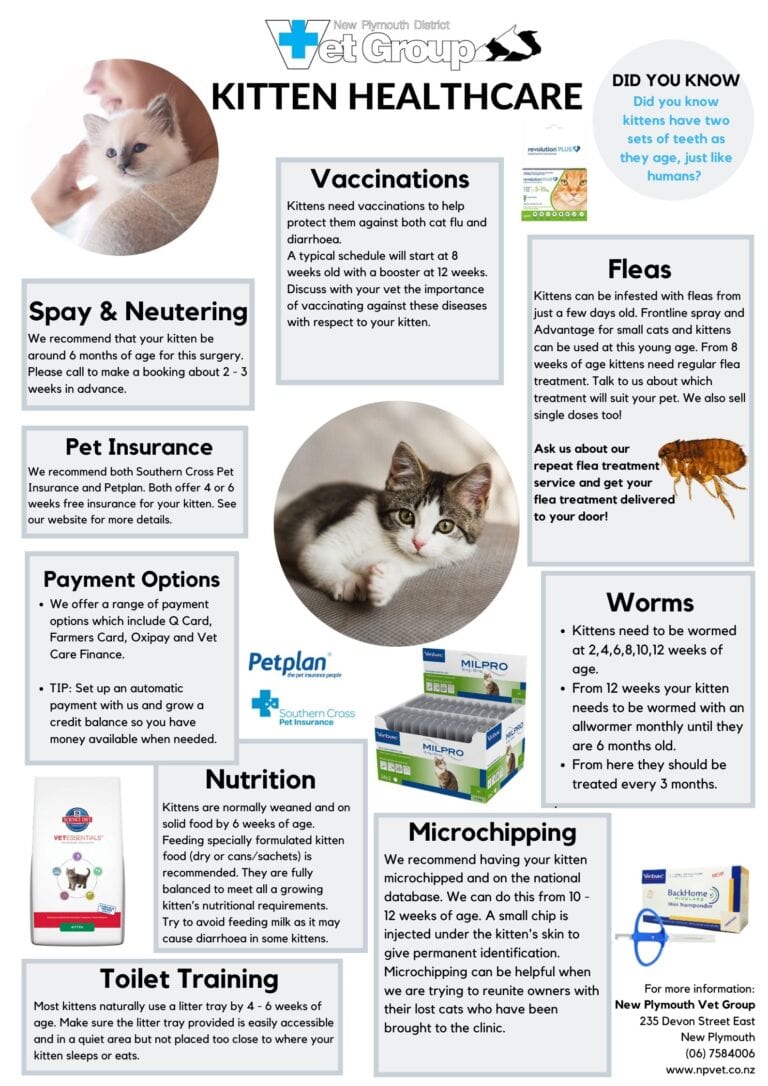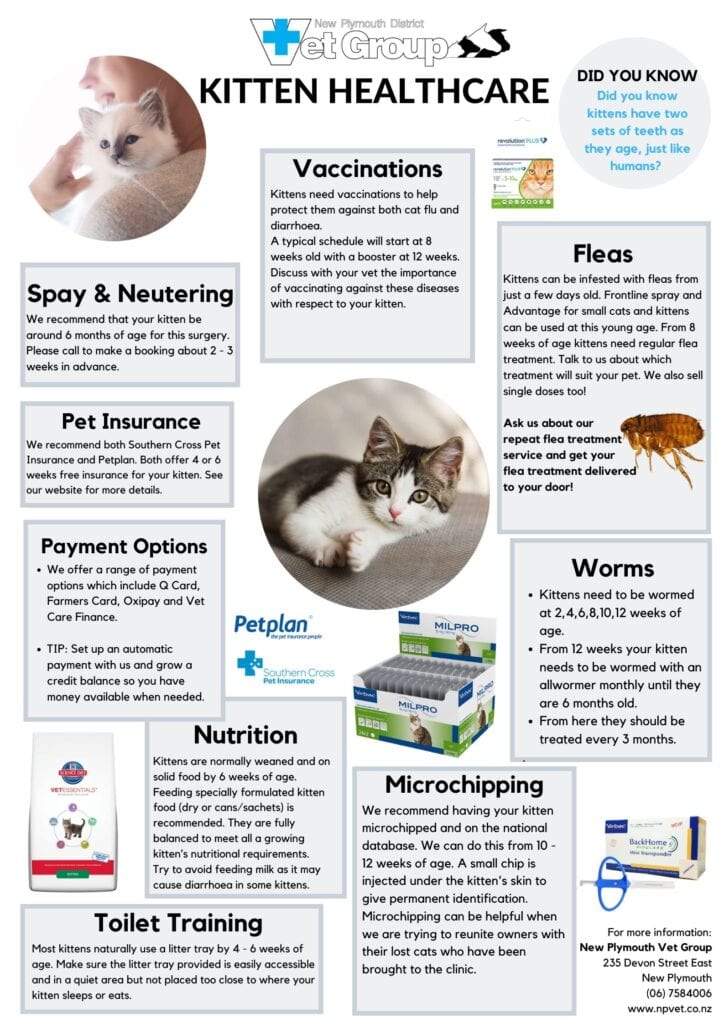 ---
Common Dog Behaviours
Bad Breath: Dog's aren't known for having great smelling breath, but if you notice a change and it appears worse than usual,  this may indicate an issue with their gastrointestinal tract, liver, or kidneys or dental. If they seem happy but the smell is still apparent, we would recommend a consult with a vet.
Biting: Puppies are known to nip and mouth when they are young. It is a way they learn to communicate with their parents. Older dogs may bite out of anxiety, fear or aggression.  It is good to try and identify what is triggering them to do so. Working with a dog behaviorist is recommended, so they can help you understand what is causing the biting, and give you techniques and advice on how to manage it.
Digging: Your dog may start digging for various reasons.  It can be a sign they are trying to escape, trying to track another animal, looking for a 'cool' spot to lie in or they may be trying to hide something important (like a bone).
Again, we would recommend a dog behaviorist's expertise if your dog's digging habits are starting to bother you or cause damage.
If you dog see your dog scratching or trying to dig at his blankets around bedtime, this behavior is completely normal.
Eating Poo: The technical term is called Copraphagia. This behaviour can happen at different stages of their life for various reasons. It may start during puppyhood, with some growing out of it as they get older. Many dogs will quite happily tuck into the cats nearby litter tray filled with 'delicious' treat.  Perhaps dogs eat it because they are omnivorous scavengers and faceces contains some nutritional value such as undigested fat and protein. Feeding your dog a 100% complete and balanced premium dog food will rule out that they are doing it because they are lacking something in their diet.
Panting: Unlike humans dogs don't sweat, they expel most of their body heat from their mouths. So when you see your dog panting, it can be an indication they are feeling hot. It is important to pay attention to panting as they sometimes do this when they are in pain. Some other health problems may also show increased panting as a sign, so if you are worried, don't hesitate to contact us and have a chat.
Scooting: When your dog is scooting along the floor, it can mean something is irritating their anus. A common reason can be that their anal glands are full and need to be expressed. The vet can do this in a consult for you. Some dogs, especially little dogs, can be prone to this and need to be seen regularly. Allergies can be another reason.
Urinating: If your dog is house trained and starts urinating inside this needs your attention. A dog usually doesn't change his behaviour without a reason. It could be a sign of a urinary tract, bladder, or kidney infection.  We would recommend a vet consult.
Yawning: Did you know that when a dog yawns it doesn't usually mean he's tired? They might 
be interested in a nap but could be showing signs of fear or stress. If your dog is around someone new and starts yawning more than normal, it can be a sign that he doesn't feel comfortable with them or is fearful for a less-obvious reason. No matter what the case, a forced introduction isn't a good idea.
Anxiety: Signs can include shaking, tail tucking, escapist behaviour, defecating in the home, biting himself, barking, and more. If your dog is suffering from any of these it would be a good idea to consider talking with a dog behaviorist and or your veterinarian. Our vet Dr Wendy Dixon also uses homeopathy to treat her patients. A consult with Wendy might be able to help.
Dogs are social animals and prefer not to be left alone. If separation anxiety has become an issue, you will need to learn how to create a relaxing environment when you leave the house. A dog behaviorist again is useful to help with this.
If you are looking for someone to help you with your dog, here are some of the people we work with:
Reference: https://www.hillspet.co.nz/dog-care/behavior-appearance/types-of-common-dog-behavior
---
Lilies
We all love the aroma of fresh flowers and often a beautiful lily is the centerpiece of an arrangement. But did you know that the lily family of flowers is EXTREMELY TOXIC to the feline members of your family?
Lilies can be lethal to cats. For more information check out our website page here https://bit.ly/2HigvHs

---
Guy Fawkes Preparation
Did you know about 80% of pets don't like Guy Fawkes! That's a lot of upset and stressed animals. Guy Fawkes may be only a one day holiday, but fireworks can be let off at any time. Having products designed to help reduce anxiety on hand can help minimise your pet's stress and anxiety.
Here are some of the products we can recommend and these can be all purchased without a vet consultation:
Feliway Spray and diffuser for cats.
Adaptil Spray and diffuser for dogs.
Calmex Cat 60ml or Calmex Capsules for Dogs
Thundershirts – Applies gentle, constant pressure, similar to swaddling an infant. Available in a range of sizes.
Royal Canin Feline Calm 2kg & 4kg.
Hills Feline C/D Stress 1.8kg & 3.85kg
---
Staff Showcase
Paula Andrews – Veterinary Nurse
Qualified for over 21 years, Paula has been a member of our team since 2006. Paula loves the varied nature of her job and appreciates that each day is different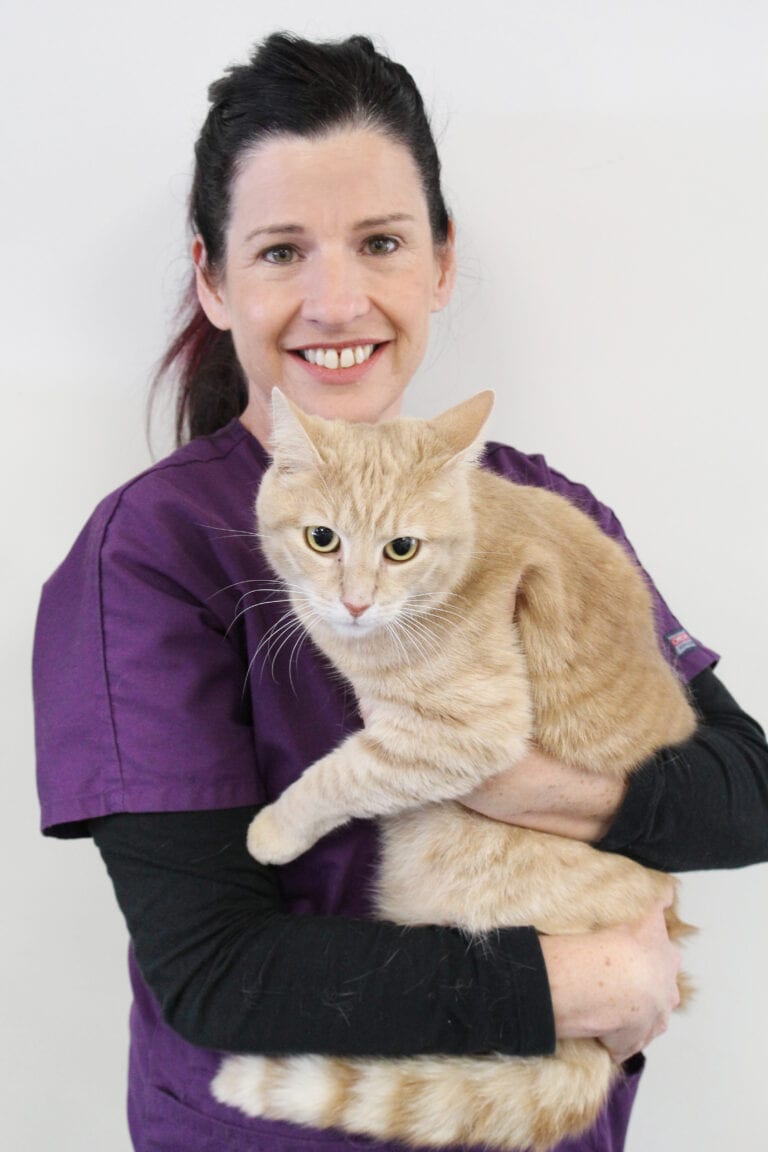 from the one before. Like all of us, Paula finds working with sad cases and pet loss to be the most challenging aspect of her job. She has travelled throughout Europe and Asia, but has a soft spot for the beauty and culture of Italy.
On the weekends, you'll find Paula enjoying time with her husband and two sons, while trying to sneak in a quick run. Paula has and very much enjoys participating in many half marathons. Also a keen hiker she loves to go for a tramp up our beautiful mountain. Paula is the proud owner of a handsome ginger cat called 'Frankie', pictured here in the photo.
---
Instagram superstar
Meet Billie! Cuteness overload.
Have you checked out our Instagram page yet? Updated daily – Meet our pet visitors and patients! Click here!
---
Promotion Spotlight
For Kittens and Puppies:  For a limited time, we are offering a FREE Goodie bag, which includes a FREE Flea Treatment for your Puppy or Kitten's first vaccination. T's & C's apply! Only while stocks last. Be in quick – don't miss out. For more details, check out our website for more details https://bit.ly/3iWOAcL
Hills Vet Essentials Kitten and Puppy Range – Save up to $20 off on selected Puppy and Kitten Vet Essentials Range – only while stocks last.
Bravecto Flea Treatment: Purchase any Bravecto during November and go into the draw to win 1 of 2 Barkers Hampers! These are so popular with our previous winners. A great reward for purchasing!
Indorex® – Great product to use to treat your house for fleas, lasts for 12 months!  They are running an online competition at the moment to win a $500 prezzy card (No purchase required) – Enter Here Competition finishes 30th November 2020.
Coming Soon (in the next week or so)
Purchase Advantage, Advocate pack or Seresto collar and get a FREE Bee Bomb Blend!
Eukanuba – Save 20% off any 15kg bags


---
Disclaimer: This newsletter contains comments of a general nature only and is not intended to be a substitute for professional veterinary advice. 
---