Within our spacious clinic we have retail areas for both companion and production animals.  We stock a full range of veterinary and over the counter products for your pets, lifestyle and farm animals.  This includes premium and prescription pet food diets, flea and worm treatments, shampoo's and accessories to large animal drenches, electroltyes, docking rings etc.
We've waded through hoards of animal products to carefully select our range of high-quality lines. We stand behind the hand-picked brands we stock and use them ourselves.
The foods, medicines and accessories detailed here can all be purchased in-store, where our trained and experienced staff can help you make informed choices, and give advice about feeding or application.
Large Animals:
Our selection of large animal drenches include:
Genesis
Eprinex
Eclipse
Matrix
Cydectin
If you are a lifestyle block owner we can dispense drench in a small quanity.  Just pop and see our staff over at our Rural counter or give us a call on (06) 7584006 and we can organise the right product for your animals for you to collect.
Equine Wormers:
Genesis
Ultramox
Triumph Paste, 300ml, and 1L liquid
Strategy-T
Equimax LV
Promectin Plus
Our equine range also includes Vetpro products like Digest Rite, Selenium k, Muscle Xax, B Boost, and Quicklyte. We also have a selection of banadging, vetwrap, sunblock, shampoo's etc, and a selection of supplements.
We also stock Kwillow Powder – The amazing treatment puff powder for Mud Fever, Rainscald, and Wounds. $39.95
Small Animals:
Flea and Tick Protection and Treatment:
Nexgard
Nexgard Spectra
Frontline Plus
Broadline
Revolution
Revolution Plus
Simparica
Bravecto 3 & 6 month treatments
Advantage
Advocate
Comfortis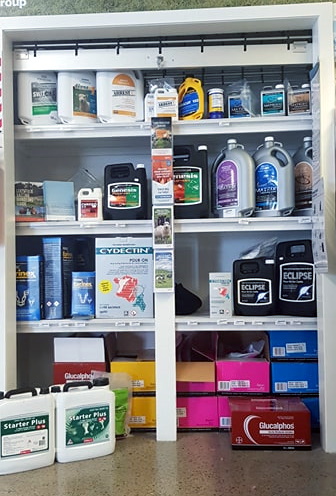 Hill's Prescription Diet range

c/d Feline
j/d Canine
(and the rest of the prescription range)

Hill's Science Diet
Hill's Vet Essentials
Royal Canin

Medical range
General range

Eukanuba
Iam's Cat and Dog
BlackHawk including Grain Free
Nutro
Go! – Natural & Grain Free options
Now Fresh – Natural & Grain Free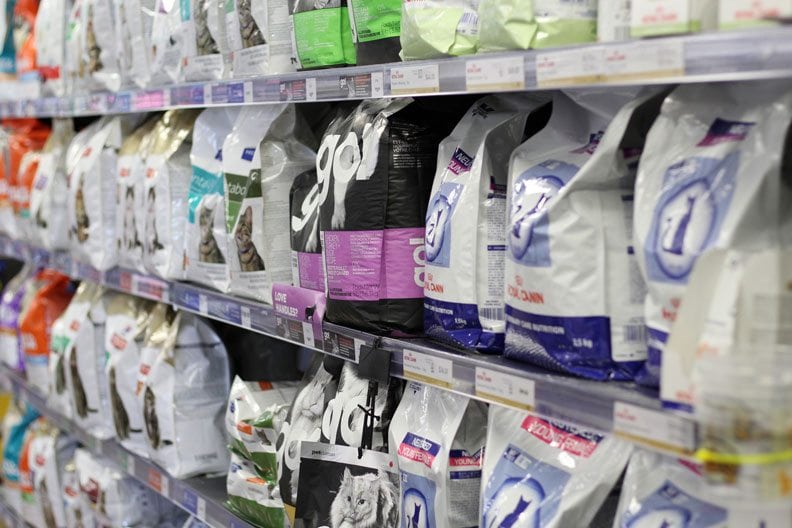 Small Animal Accessories and Treats
Assorted balls and toys
Collars and leads
Feeding bowls
SureFlap Microchip-activated pet doors

Free microchipping service with purchase

Assorted treats